Visit Moncton on your own terms by taking in the many self-guided activities that are available. Here are some of our favourites below ?
Fascinated by urban natural wonders? Moncton is home to the world-famous tidal bore. A tidal bore is a natural occurrence in which the leading edge of an incoming tide forms a standing wave of water that travels upstream, against the current of a river. Moncton's tidal bore is caused when the unparalleled Bay of Fundy tides make their way up the Petitcodiac River. On average, the bore ranges from 0.5 to 1 metre in height. 
This incredible natural phenomenon occurs twice daily and is best viewed from Bore Park located at 10 Bendview Court in downtown Moncton.
? Check out the daily schedule ➡️ Tide Times.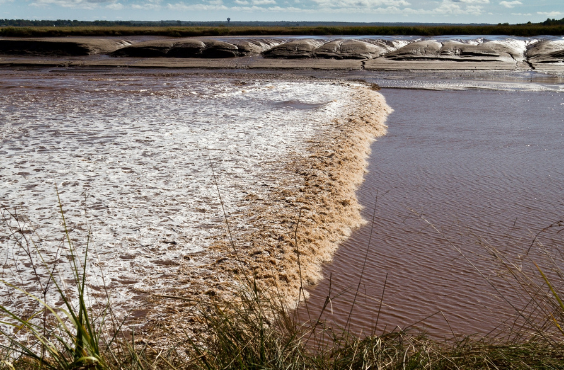 ❓ Did you know? The Bay of Fundy is home to the highest tides in the world; more than 100 billion tons of water flow in and out of the bay each day.
Discover this local environmental marvel in a beautiful setting, and why not grab a bite while you're downtown. There are plenty of options to choose from ➡️ 2021 Moncton  Must-Eats
❓ Did you know? There are 53 art murals on buildings throughout Moncton and the region? Through the work of Festival Inspire, local artists and artists from around the world have created masterpieces that have transformed Moncton into a spectacular outdoor art gallery. If you're looking to have afternoon adventure at your own pace, take the Self-guided Art Murals Tour now. Set your own pace, choose your own itinerary, and choose to drive, bike or drive around the city to discover stunning art.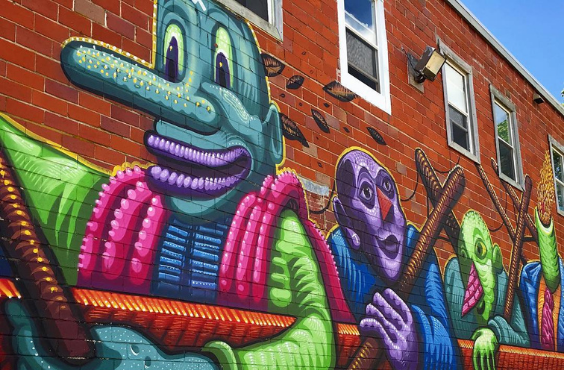 The Moncton Heritage iTour is a dynamic, self-guided tour that offers city explorers the opportunity to learn more about Moncton's history. Grab your smartphone and hit the streets to see all the sites that make Moncton unique and rich in heritage. The Moncton Heritage iTour focuses on the history of Moncton's core through its historical buildings.
Duration: 1 hour 
Download the tour to your phone to optimize your view of each historic site and cultural gem while maintaining the most efficient route possible. 
➡️ Download the tour HERE.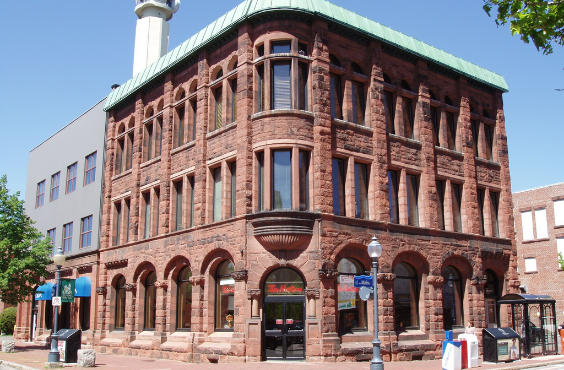 More than 50 public art pieces and murals add character and charm to Moncton's buildings and streetscapes. Located throughout the city, these unique displays include murals, mosaic works and sculptures. Visitors walking in the downtown core will find colourful murals along building walls. Abstract and traditional sculptures at the Université de Moncton showcase the talents of several contemporary Acadian artists.
Why not plan a field trip with family or friends, and set out to discover these gems? 
Plan your public art tour using this Public Art Map.
While browsing around town, you won't want to miss the MR21 Museum situated inside the historical Our Lady of the Assumption Cathedral (Cathédrale Notre-Dame-de-l'Assomption).
MR21 stands for Monument for Recognition in the 21st century and is an interpretation centre that uses immersive and innovative digital technology to help visitors discover the incredible architecture and rich history of the heritage gem that is the cathedral. 
Built in 1939 to affirm Acadian identity and pay tribute to their resilience, the cathedral is a spectacular work of art that embodies the final phase of the Acadian Renaissance. Its exterior architecture is an accomplished and eclectic blend of Gothic Revival and Art Deco styles, while the interior draws from the Romanesque style. Many of its architectural and artistic elements, including its sculptures, stained glass windows and mosaics, refer to Acadian culture and history. 
Learn about this captivating facet of Acadian history and find out how Monseigneur Louis-Joseph-Arthur Melanson, the parish's first archbishop, succeeded in having this majestic cathedral built in Moncton. 
⛪ Click here for MR21 Museum hours and information.
Source: Our Lady of the Assumption Cathedral, Moncton, NB - Canadian Heritage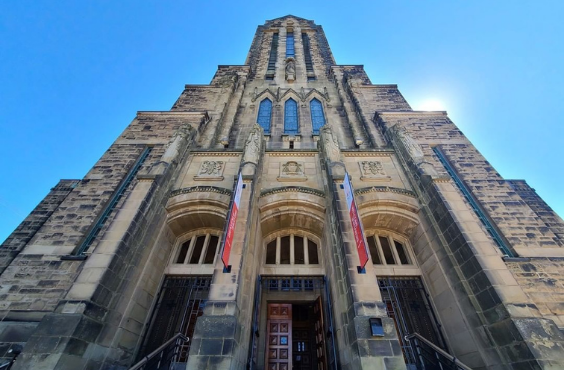 CULTURE AND HERITAGE SCAVENGER HUNT
What better way to challenge yourself than to complete the new Culture and Heritage Scavenger Hunt – an adventure for all ages. This activity represents a great way to discover cool spots downtown, all while learning a little more about what makes Moncton unique. All you need is good walking shoes, something to write with and your curiosity.
Download the Scavenger Hunt Challenge to discover some neat spots around Moncton ➡️ DOWNLOAD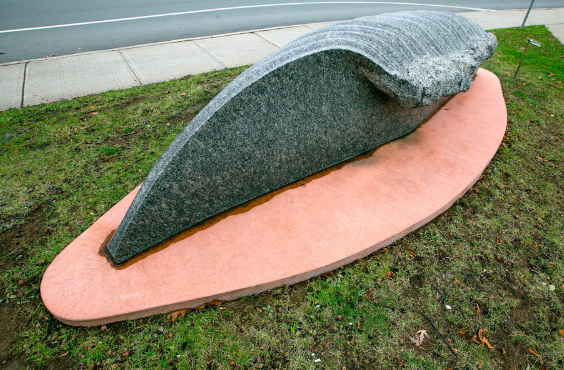 Thumbnail and top of page photo:
Art Mural: Little Girl and the Fox
Artist: Sens
Photo: miss.despres