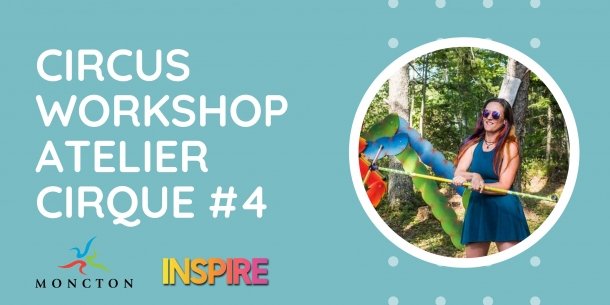 Inspire the Summer: Circus Baton Workshop
Presented by Festival Inspire
Staff spinning workshop by Geomatrix and Friends at the Riverfront Park in Moncton on Saturday, July 24 from 1-2pm.
Come have some fun learning many different tricks you can do with a staff.
No experience necessary, perfect for beginners of all ages (8 and up).
Staves will be provided.
Room for 10 participants
Register at geofirecrew@gmail.com.
Date
Starts:
July 24, 2021 at 1:00pm
Ends:
July 24, 2021 at 2:00pm
Details
Register at geofirecrew@gmail.com