Hidden gems in Moncton
Moncton is full of hidden gems! Beyond must-sees like the tidal bore or Magnetic Hill, discover the soul of Moncton through these quintessential insider secrets.
Visit a digital cathedral at MR21
While the Moncton cathedral hardly seems a hidden gem, did you know it turns into a digital museum named MR21 on weekdays? From Tuesday to Saturday, discover all the secrets of the cathedral with an amazing scenography, interactive screens, guided tours, and experimental features.
📌 224 St. George Street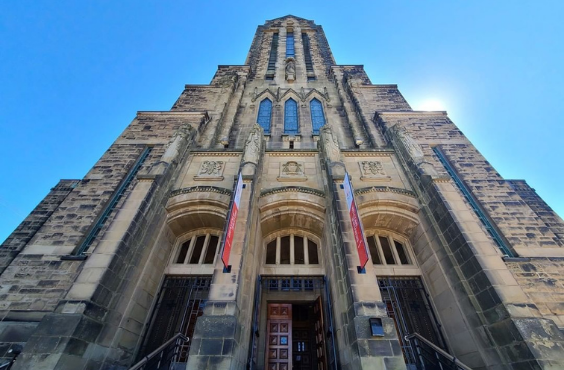 Throw axes at the Timber Lounge 
Next door to local favourite Pump House Brewery, let loose at the Timber Lounge Axe Throwing. Get ready for some serious fun throwing axes at a target. A go-to activity on a rainy day!
📌 19 Orange Lane
Try experimental beers in a former garage at Tire Shack Brewery
Tire Shack Brewery is a fearless microbrewery. Fancy a watermelon sour, a pina colada IPA, or a smores stout? This is the right spot. Try their latest brews in a unique atmosphere. This garage-turned-brewery retains previous elements including large glass doors left open in the summer to create an impressive indoor-outdoor space.
Bonus: check out two wonderful murals next door: at the back of the Tire Shack building on High St et on the side of Adeline Vet (293 High) just across the street.
📌 190 John Street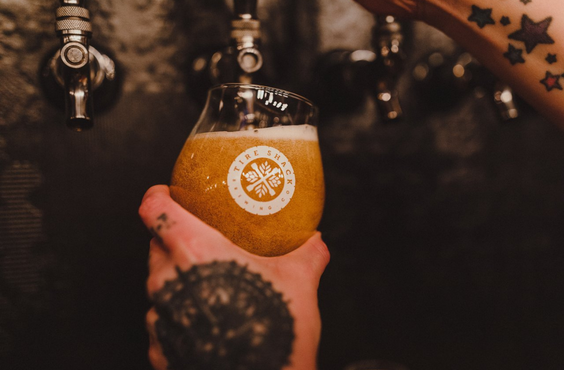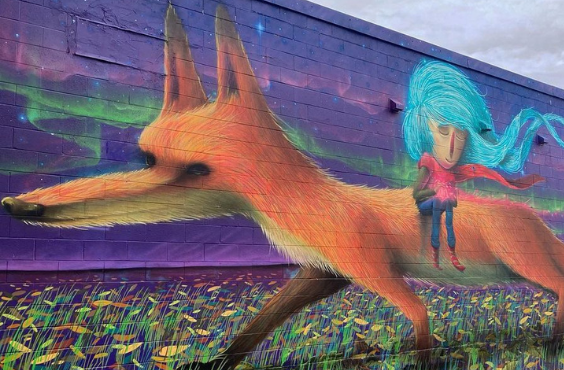 Discover Inuk art at the Champlain Library
Here's a wonderful hidden gem: 242 Inuk artworks dating back from the 1930 to the 1970s, a generous gift from Esther and Isadore Fine. This exceptional collection features stone, granite, metal, and block printing pieces from 150 artists. Check it out in the Champlain Library in the Université de Moncton.
📌 415, University Avenue
Discover Acadian literature at the Librarie acadienne
Head over to the Librairie acadienne situated on the Université de Moncton campus. If you are interested in diving into Acadian literature and poetry, this is the spot for you! From classics by internationally-renowned Acadian author Antonine Maillet to more contemporary material by Georgette LeBlanc or Guy Arsenault, you will find a rich selection of French and Acadian works. 
📌18 Antonine Maillet Avenue
Taste Iranian flavors in a fairy tale décor at K&M Saffron Tea House
Moncton is also a beautiful mosaic of cultures. The K&M Saffron Tea House shares the best of Iran in a colorful décor right out of Alice in Wonderland. The house specialty: saffron. Try the saffron milkshake, saffron ice-cream, or saffron syrup with your herbal tea. Don't forget to try the Iranian iced tea, it's amazing! 
📌 575 Main Street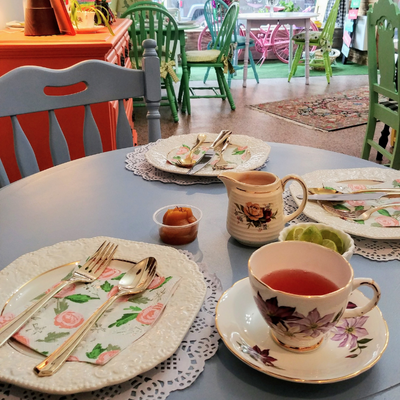 Ride your way into Moncton's latest café, La Factrie
You can't do more "hidden gem" than La Factrie: Moncton's latest café literally opened in August 2022. Just a stone's throw from the Riverfront trail, it's easily accessed by bike. Biking is also the theme of this café clad in vintage posters and bike parts. If you prefer to walk, it's an easy stroll from downtown via the Riverfront Trail.
📌 34 Albert Street
Enjoy the Maritime friendliness
Our most precious hidden gem is in the locals' smile, friendliness, and amazing service. Enjoy Moncton's dolce vita and relax: here, everyone will make sure you have a wonderful experience.