Day 1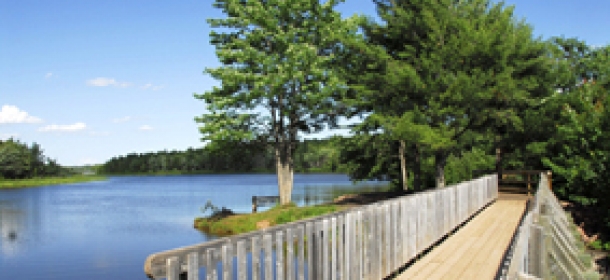 Morning
Experience our magnificent Tidal Bore. Watch the Tidal Bore along the waterfront as the Bay of Fundy tides cause the Petitcodiac River to empty and fill twice a day. Then go for a hike or bike ride along the Riverfront trail that overlooks the Petitcodiac River.
Refresh and refuel your body at one of the many downtown restaurants and cafes nearby.
Tidal Bore : https://tidalboretimes.ca/
Afternoon
Visit Centennial Park, with 230 acres of scenic parkland. Bike or hike the more than 200 acres of trails and then signup for Tree Go, an aerial adventure course that will get your heart racing. There's so much to explore!
Centennial Park :https://www.moncton.ca/things-do-parks/centennial-park
Evening
Head to Cape Jourimain Nature Centre, approximately a 50-minute drive from Moncton, with a four-storey lookout tower that offers the best view of the Confederation Bridge, which joins New Brunswick and Prince Edward Island. Relax in the restaurant and enjoy spectacular views of the ocean or head out on one of the 13 kms (8 miles) of trails for some superb bird watching or picture taking of the lighthouse on Jourimain Island.
Cape Jourimain Nature Centre : https://capejourimain.ca/en/
Day 2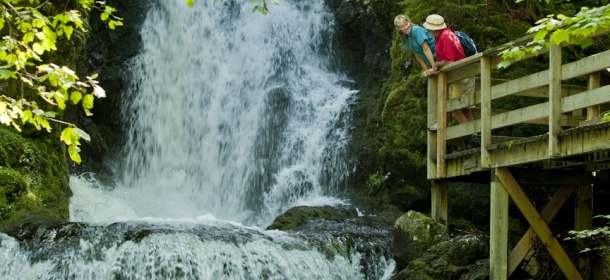 Morning & Afternoon
Pack up your gear and head to Fundy National Park, where you'll enjoy spectacular panoramic views of the Bay of Fundy, coastal cliffs and forested hills, approximately 75 minutes from Moncton. Walk on endless stretches of beach, hike the many trails, and go swimming or for a boat ride at any of the Fundy lakes.
Visit the Village of Alma for a fresh seafood lunch, unique gift shops and more beach.
Fundy National Park : https://www.pc.gc.ca/en/pn-np/nb/fundy/index
Evening
Enjoy the scenic view on your drive back to Moncton, then spend the rest of your day exploring Riverfront Park, with many fine restaurants within walking distance.
Riverfront Park : https://www.moncton.ca/things-do-parks/riverfront-park
Total Expense
$100 – $150 CAD
Details
Arrive in Moncton bright and early to get a head start on your nature-packed day.