Which one will you choose?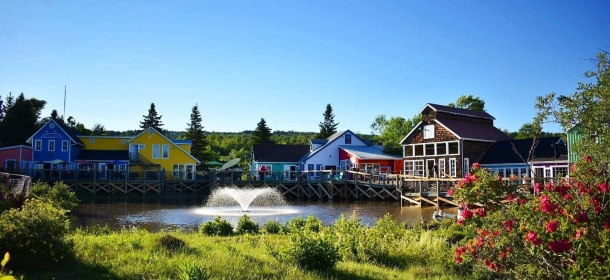 Morning - City Centre
Centennial Park - you can spend the morning here at our free Splash Park and even have your own BBQ pit if you want to have lunch here.
https://www.moncton.ca/things-do-parks/centennial-park
TreeGo - While you're at Centennial Park, you can test your skills in an obstacle course in the trees.
Resurgo Place - Moncton's Museum has been transformed to a Transportation Discovery Centre as well as a travelling exhibit, the Museum and a Gift Shop. Have some fun while you're learning about the history of transportation in Moncton.
Morning - Moncton North
Magnetic Hill - A visit to this area isn't complete until you've tried the "Hill". Watch as your vehicle looks like it's coasting "uphill". You won't believe your eyes and may even want to try it a second time.
https://www.tourismnewbrunswick.ca/Products/M/Magnetic-Hill.aspx
Magnetic Hill Zoo - The largest Zoo in Atlantic Canada with over 600 animals to see. You may want to spend more than a morning here.
https://www.moncton.ca/magnetichillzoo
Wharf Village at Magnetic Hill - The kids can feed the ducks while the parents enjoy a drink from the cafe. There are six buildings with different options to choose from for souvenir shopping. You can even have some lunch and/or an ice cream while you're here.
https://www.magnetichillwharfvillage.ca/
Afternoon - Moncton North
Magic Mountain - You can buy a 4Zone Package or choose between Splash Zone, Fun Zone, TekZone or Golf Zone. So many choices that you may want to spend the day here instead!
USVA Nordic Spa - Sunday mornings only the Spa offers packages for families with children aged 5 and older. USVA believes that the thermal experience is beneficial to both adults and children.
Evening
After dinner, take the family for a stroll along Riverfront Park and watch the Bore come in. You can also enjoy a gentle hike at one of our two nature Parks - Irishtown Nature Park or Mapleton Nature Park.
Total Expense
$100-$200 CAD
Details
There are so many options to choose from that it would take you more than one day - just to check everything off your list.